IPCOR Investigators & Staff
Mr David Galvin, Principal Investigator
David Galvin is a Consultant Urologist with a special interest in urological oncology and prostate cancer. Having completed his Urological training in Ireland, he undertook a Urological Fellowship in Urological Oncology at Memorial-Sloan Kettering Cancer Centre in New York. Following his Fellowship, he was awarded the post of Consultant Urologist in the Dublin Academic Medical centre funded by the National Cancer Control Programme where he specialises in the surgical treatment of men with prostate cancer. He was appointed Chair of the National Leads Network in prostate cancer and has undertaken a number of initiatives including the standardisation of PSA testing nationally, a National Prostate Biopsy Infection Audit and the implementation of National Key Performance Indicators for prostate cancer care in Ireland. He also initiated the first functional outcome audit post-prostatectomy amongst cancer centres in Ireland. He chaired the inaugural National Prostate Cancer Forum in 2012, an annual multi-disciplinary meeting on prostate cancer. As a clinician, he runs two Rapid Access Prostate Clinics weekly and performs over 80 major cancer operations per year.
Prof Frank Sullivan
Frank Sullivan is the Clinical Director of Radiation Oncology at Galway University Hospital; Professor of Radiation Oncology, NUI Galway; and Director of the Prostate Cancer Institute (PCI), NUI Galway. He formerly served as Chief of the Radiation Oncology Branch at the National Cancer Institute, Bethesda, Maryland, USA and as the CEO and Medical Director of the Maryland Regional Cancer Care (MRCC), a network of seven radiation centres in suburban Maryland. Prior to returning to Ireland, he was the Cancer Programme Director, Holy Cross Hospital, Silver Spring, Maryland, USA. Frank now serves as the National Director of Prostate Brachytherapy at the National Cancer Control Programme and sits on several standard setting bodies, both nationally and internationally. He is the Principal Investigator on numerous ongoing Prostate Cancer Trials such as Alpharadin and Tak-700. He is highly active in the treatment of prostate cancer and personally treats over 400 patients per year with various radiation techniques. He is a member of the International Consortium for Health Outcomes Measurement which is a Harvard based international standard setting group in Patient Related Quality of Life information in prostate cancer.
Dr Ray McDermott
Ray McDermott is the Chair of the Irish Clinical Oncology Research Group (ICORG) and recognised as an expert in the treatment of castrate-resistant prostate cancer both in Ireland and abroad. He runs a clinical trials unit which specialises in Genito-Urinary (GU) Oncology and has been involved in running over 50 studies which have accrued over 500 patients to therapeutic studies since 2005. Ray participates in Phase II and III studies in castrate-resistant disease and acts as an expert Medical Advisor to many of the pharmaceutical companies active in the area. Ray was responsible for establishing ICORG as a main member of the Eastern Cooperative Oncology Group, the leading US clinical trials network. This allows access to a broad range of studies and they have recently opened their first study in prostate cancer. He also has 3 ongoing investigator-initiated clinical studies which are successfully accruing patients around Ireland. As a clinician, Ray sees over 100 new patients with prostate cancer each year at differing stages of the disease process.
Prof Linda Sharp
Linda Sharp is Professor of Cancer Epidemiology at Newcastle University. Previously, Linda led the National Cancer Registry research group, which is the largest group working in population-based cancer research in Ireland, and was Adjunct Professor in the Department of Epidemiology & Public Health at UCC. She has 20 years' experience in cancer epidemiology and health services research, more than half of this gained in cancer registries in the UK and Ireland. In addition to significant experience in the collection and analysis of routinely-collected cancer data, she has significant experience of designing, conducting and analysing large-scale national and international epidemiological studies. She also has extensive expertise in investigating patient-reported outcomes using both qualitative and quantitative methodologies, and has set-up and managed several large national studies using the National Cancer Registry database as a sampling frame. Her current prostate cancer research encompasses the following topics: trends and equity in prostate cancer treatment and survival; evaluation of cost-effectiveness of PSA testing; assessment of men's experiences of prostate cancer care; long-term side-effects and health-related quality-of-life among prostate cancer survivors; impact of prostate cancer on men's workforce participation; and the role of common medications in prostate cancer outcomes. She has authored >140 peer-reviewed papers, 13 book chapters and 18 reports and has secured >€21.5 million in grants for population-based research.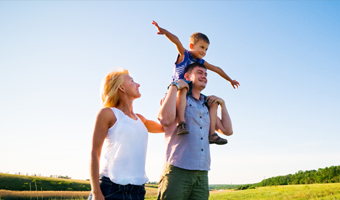 About IPCOR
Background
The Irish Prostate Cancer Outcomes Research is establishing a nationwide prostate cancer registry which captures high-quality information from newly diagnosed prostate cancer patients in the Republic of Ireland.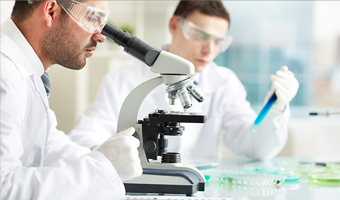 Our Goals
Aims
Our main objective is to collect detailed clinical and quality of life data on Irish men's prostate cancer journey to better inform future care delivery, knowledge of the disease and best use of health care innovations and resources.